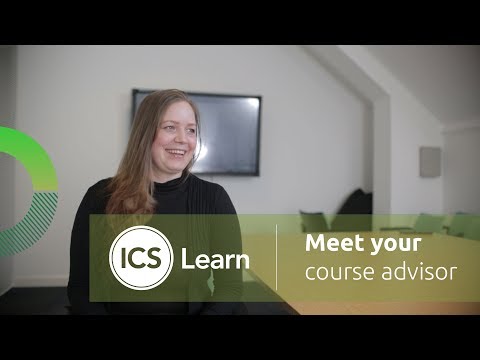 Because we measure our success by the success of our students, we want to make sure that the course you pick is the right one for you.
Your first step should be to check out our course pages, which give you all the information you need on content, assessment, requirements and career paths. Many courses don't need any previous qualifications, so if you meet the basic requirements and think you can do it, you're ready to go.
Once you know what you want to study, give our specialist course advisors a call. Don't worry, there won't be any hard sell – we know taking a new qualification is a big decision. We'll take our time to understand your ambitions, your experience, your education and your needs so we can make sure you make the right choice, however long it takes.
If you're not sure what you want to study or which level is suitable for you, here are a few questions to help you narrow your options down:
What do you want to learn and why?
You may want to get a qualification to change careers, to get a better position at work or simply to stretch yourself by learning something new. 
If you're looking to advance or change your career, check out individual course pages under 'Career Paths' for more information on the jobs they can qualify you for. Generally, higher levels will qualify you for more senior positions.
A diploma indicates to employers a broader and deeper knowledge of a subject than a Certificate. Some courses also allow you to study individual modules from the Diploma to achieve an Award, perfect if you're looking to increase your knowledge of a small, specific subject area.
What experience and education do you have?
It's important to consider your abilities and experience when making a decision. You should aim high, but you don't want to take on more than you can handle. 
Your own unique mix of education and industry experience will determine which level is right for you. If you have international qualifications or other experience you'd like us to consider when deciding which level you should study at, our course advisors will be able to assist you.
How much time can you spend studying?
Work out how much free time you have per week, how much time you're willing to spend studying, and the time frame you'd like to achieve your qualification within.
Then estimate how long it will take you to complete your chosen course, using the course's guided learning hours as a rough guideline to work from. They can be found on each course page. Note that they are an estimation of how long it will take to work through the course materials, not including private preparation/study time or time taken to complete assessments. 
Diplomas are the most comprehensive qualifications and therefore require more study than a Certificate or Award at the same level. Certificates cover essential modules from the Diploma, giving you key knowledge in less time. Awards are bite-sized, specific qualifications and will take the least time to complete.
All of our courses are fully flexible so you can choose to study more and finish your qualification quickly, or take your time and use the full study period to complete your course.
Don't worry if the options have you boggled - our course advisors will help you choose the course that fits your lifestyle, ambitions and schedule. 
And if we realise the right qualification for you isn't one we offer, we'll tell you straight away. Our mission is to help you achieve your goals, and if the best way we can do that is by setting you on a different path, then that's what we'll do. 
For expert advice in choosing the right course, contact our course advisors by email, webchat, or phone. We're happy to help!