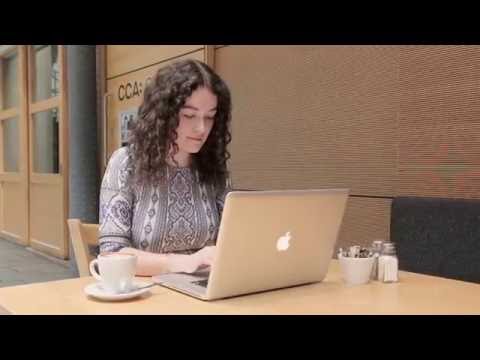 Learning with us allows you to study at your own pace, in your own time, and to your own schedule, with the reassurance of unlimited expert support when you need it.
But what will your studies look like?
Once you've enrolled over the phone with our course advisors, we'll email you everything you need to get started, including information about your assigned tutor, detailed information on the units you'll be studying, and useful tips to help you succeed.
We'll also give you your login details for the Student Community. This is our easy-to-use interactive online learning platform, which holds all your study materials, course information and study resources in once place. 
You'll use the Student Community to access your course materials, submit your assessments and contact your tutor and student support team. It'll also allow you to connect with your fellow students to ask questions, share advice and get support. We have students in 98 countries worldwide, so you never know who you might meet!
You'll have the opportunity to join a live induction webinar so we can show you how to navigate your way around the Student Community and give you a warm and friendly welcome to learning with us. Once you've enrolled, our team will give you a link to our online webinar calendar and you can select the class you want to attend. We usually hold one induction webinar per week.
You should set out a study timetable at the beginning of your course to keep track of your progress. You can estimate how long it will take you to work through the course material by looking at the guided learning hours on each course page under 'Course Content'. This estimation doesn't include time taken to complete assessments or private study/preparation time, so you should factor these in when working out your study plan. Your tutor will be happy to help you with this - you just need to ask.
All of our courses are divided into bite-sized modules made up of clearly identified study units, so it's easy to fit study into your schedule (and into a lunch break!)
There are no set hours per week, so you can study at a pace that suits you. If you find yourself ahead of your timetable you can complete your qualification more quickly, or take some time away from study if life gets hectic. The only deadline is the end of the support period, which we calculate generously to give you maximum flexibility in completing your qualification. You can also extend the support period on most courses for a small fee.
If you get stuck at any point, your dedicated personal tutor will be on hand to assist you. Find out more in our section on Tutors.
For information on how you'll be assessed, see our section on Assessment & Exams.
Need advice or looking for more information? Contact our expert advisors by email, webchat, or phone. We're happy to help!