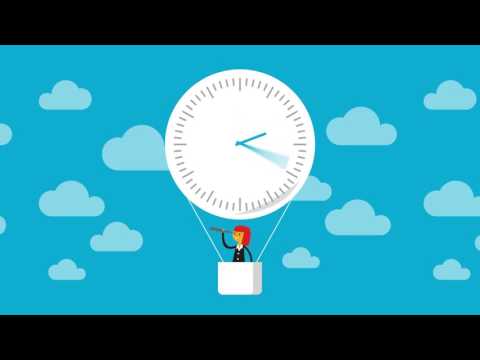 At ICS Learn, we understand that you have a busy life, and that it can be hard to fit studying around your work and family commitments.
We believe that online learning with us is the perfect solution: there are no campuses to attend and no timetables to live by.
Whether you're changing careers or aiming for that dream promotion, our online courses give you the opportunity to learn without giving up your income, your family time, your social life or your sanity.
We know that online learning can be daunting if you're not sure what to expect, so we've put together a quick guide to what it's like to study with us.
Getting Started
First, choose from our wide range of courses. Whether you're looking at beginner courses or postgraduate-level qualifications, we'll have something to suit you.
Then, call our expert course advisors. Taking a new qualification is a big decision, so we'll take the time to learn about your experience, education and ambitions. That way we can make sure you've picked the right course at the right level before you enrol. And if it turns out that the qualification that would suit you best isn't one we offer, we'll tell you straight away and set you down the right path.
Our aim is to make learning affordable for all, so you'll have the option to pay a small deposit and the rest by monthly direct debit. Our payment plans are flexible and interest-free so you can extend your plan or clear the balance early without paying any extra.
If your employer will fund your learning, we can also invoice them the cost of your course.
Find out more about choosing your course and ways to pay.
Studying and Support
Once you've enrolled, you can begin whenever suits you. You'll receive instant access to your course materials through our Student Community, along with study advice to help you get started.
Our extensive support system means there will always be a real person available to help you if you get stuck or have any questions. You'll benefit from:
Unlimited tutor support - get an answer to your question within 72 hours from your specialist tutor, who will be assigned to you after you enrol.
Unlimited student support - call us to get all the admin information you need, including course help and how to get started.
Plus, you can chat to your fellow learners through the Student Community to ask questions and share advice.
There are no cohorts or set hours per week so you can study whenever suits you. You'll complete the course at your own pace within the support period, which we calculate generously to give you maximum flexibility in completing your qualification. You can also extend the support period of most courses for a small fee.
Find out more about studying and our Student Community and our tutors.
Assessment and Exams
Depending on your course, you might have to submit assignments or pass exams in order to achieve your qualification. Information about how you'll be assessed is available on each course page. 
For most courses, you'll also complete a number of assignments as part of your coursework which will be marked by your tutor.
If you're taking exams, we'll support you throughout your preparation, and you'll arrange to sit them at a local exam centre.
Find out more about assignments and exams.
Celebrate!
Once you've finished your course, you're all set to get that promotion, land your dream job, or start an exciting new career!
The qualification you receive will come from the awarding body for your course; for example, CIPD for human resources, or AAT for accounting. All of the awarding bodies we work with are nationally or internationally recognised, so you can be sure your qualification will be highly respected by employers.
Now sit back, relax and enjoy your achievement. We're happy we could help!
Need advice or looking for more information? Contact our expert advisors by email, webchat, or phone. We're happy to help!