You can get help whenever you need it from our expert tutors, and spread the cost with our flexible interest-free payment plans.
All of our online leadership courses are accredited by ILM, the Institute for Leadership and Management, who are the UK's leading management organisation. They help 90,000 people a year improve their leadership skills, with incredible results: 93% of employers see a marked increase in their managers' abilities after they get an ILM qualification.
Whether you're angling for a promotion, entering a team leader role for the first time or looking to progress to senior management, studying an ILM course with us will allow you to fulfil your potential.
Meet Our ILM Students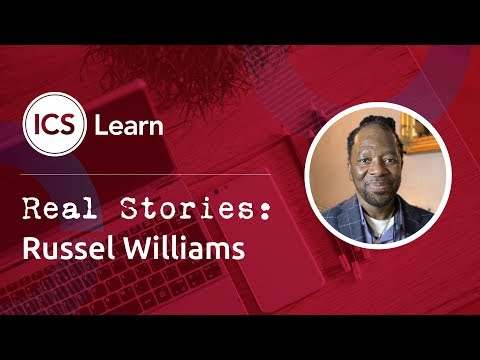 Why take a Leadership and Management course?
Strong leaders are the foundation of any successful business. A manager can make or break a team, enhancing or solidifying your leadership skill is crucial to being the best manager you can be.
Studying an ILM qualification will allow you to:
Understand yourself as a leader
Understand leadership styles and the effect they have on people
Use feedback and self-review to enhance your leadership skills
Work on your communication skills and ability to align your team with your organisation's goals and vision
Learn solid techniques for organising and implementing complex plans and projects
Build happier and more productive teams
Which Level should I choose?
Level 2 is perfect for you if you're a team leader or potential team leader who needs a solid foundation in management skills. If you're a current team leader, it'll help you be more confident in your role. If you're currently part of a team, it'll help you make the transition from team member to team leader.
Level 3 is the right choice if you have some management experience as a team leader or first line manager. It'll take you from potential management material to respected and efficient leader and help you rise in the ranks.
Level 5 is perfect if you're a middle manager, such as a project manager or department head. It'll give you the knowledge and skills you need to take on a senior management role and progress in your career. 
What are Awards and Certificates?
Awards are bite-sized qualifications which will give you in-depth knowledge of a specific, narrow subject area. 
Certificates are medium-scope qualifications which cover essential subject areas in detail.
About ILM
The Institute of Leadership and Management are the UK's largest management body. They're an independent charity that forms part of the City and Guilds group, and set the benchmark for quality in leadership and management.
They combine industry-leading qualifications with specialist member services, and their focus is on improving leadership standards in companies of all sizes.
Need advice or looking for more information? Contact our expert advisors by email, webchat, or phone. We're happy to help!